Additional Services we provide
If you are looking for a fast and reliable towing service in Georgetown, you are in the right place.  Since 2010, we have been providing the residents of Central Texas with reliable and efficient towing services.  As a trusted and well-respected towing company we have served the towing needs of law enforcement agencies, businesses, motor clubs car dealerships, commercial buildings and general motorists.
At Eagle towing, we have a large selection of fleet trucks that can handle a wide array of vehicles that come in all different shapes and sizes. Whether you need your vehicle to be towed, or you need to transport equipment up to 60 tons, you can feel confident knowing our towing company has the equipment, staff and experience to get the job done.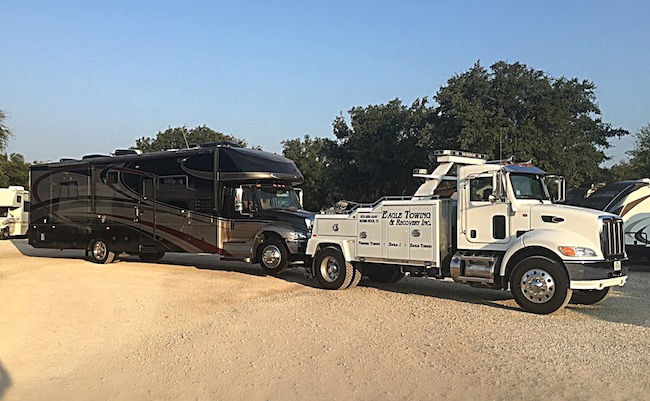 Depending on your unique situation, we handle a wide array of towing needs that include the following:
Vehicle entry
Jump-starts
Interstate towing
Private property towing
Commercial towing
And much more
For commercial towing needs, we offer the following:
Private property impounds
Property signage
Vehicle storage
Boat storage
Let us help you with any towing needs you may have!
Whatever your towing needs are, you can be assured that we have the right equipment, professional staff, and years of experience to get the job done.  Whether you need a simple tire change, or you have to haul 10,000 pounds of heavy equipment across state we have you covered!  Call us today and discover how we can help you with all of your towing needs!
We serve the following areas:
Leander
Cedar Park
Pflugerville
And other surrounding areas throughout Central Texas!
(512) 869-1900 – For Georgetown, TX and surrounding areas
(512) 225-4441 – For Austin, Round Rock and surrounding areas
(512) 305-3341 – For Hutto and surrounding areas