Georgetown Towing
We have extensive experience assisting Georgetown residents with their towing needs!
With over 30 years combined experience, our professional staff has been providing professional towing services throughout Georgetown and central Texas for nearly ½ a decade at this writing.  Our skilled tow operators are highly trained and received ongoing support and education to ensure they are using best practices and procedures.  We have provided towing services for the following; law enforcement agencies, commercial businesses, auto dealerships, and general motorists.
When it comes to providing towing services, our number one priority is making sure you are safe.  This is why we ensure our operators are specially trained to handle a wide array of diverse and challenging towing issues.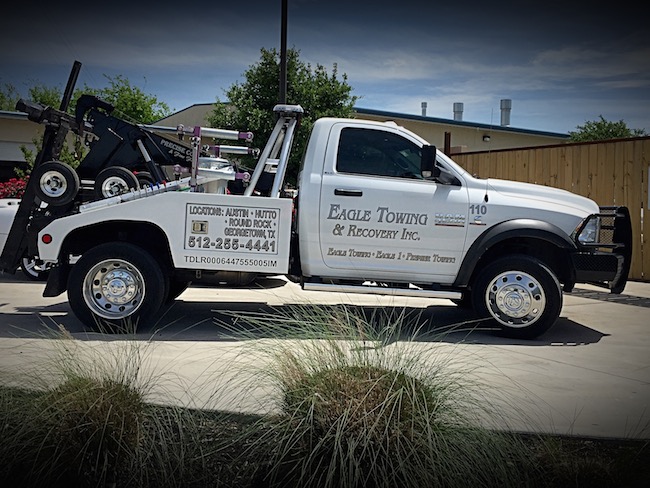 At Eagle Towing, we have a fleet of state of the art equipment that can transport automobiles, motorcycles, SUV's, vans, motor homes, and heavy equipment.  Whether you are a general motorist, large corporation, law enforcement agency, or a commercial property owner, we offer a wide array of towing services that will accommodate your needs.  Our services include the following:
Emergency towing
Boat towing
Flat bed towing
Gas and/or Fuel delivery
Vehicle entry services
In addition to offering a wide variety of towing services, we also offer commercial towing services which include:
Property signage
Private property impounds
Parking Permit Systems
Vehicle/Boat storage
We can help you with all of your Georgetown towing needs! Give us a call today!
When you choose a towing company, you want to make sure they have the skills, experience and right equipment to transport your vehicles to their destination safely. Whether you need roadside assistance, commercial towing services, or vehicle storage, you can feel confident that our Georgetown towing services has you covered. Call us today at 512-255-4441 or 512-869-1900 and discover what we can do for you!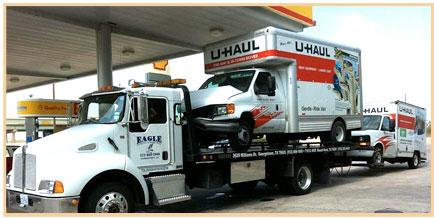 Finding a tow truck company shouldn't be a hassle. That's why we have 4 locations to make it easy for you to get the help you need when you need it most. Our locations are in Austin, Georgetown, Hutto and Round Rock; however, we also service the following areas:
Give us a call today at 512-255-4441 or 512-869-1900 and ask us how we can help you with all of your towing needs!
Check out our Reviews page to see what some of our many satisfied customers have to say about us.